Keeping Focused on Women's Health - Week One
Submitted by

Evelyn Maguire

on January 31st, 2017
One week into the Trump administration, a series of executive orders and House bills attacking reproductive health care access and freedom have been issued.
Within minutes of being sworn in, the first action taken as president by Mr. Donald J. Trump was to attempt to limit the scope of The Patient Protection and Affordable Care Act, colloquially known as "Obamacare." The text of the order (readable in full here) allows states to waive and defer parts of the Affordable Care Act that they deem to be "a fiscal burden." As explained by NPR, this will allow states and the President's cabinet members to determine what is or is not a financial burden..
Last week the President also reenacted the 1984 Mexico City Policy, referred to by advocates for reproductive justice as the Global Gag Rule. The "rule" refuses family planning funding to organizations who "counsel" abortion as an option to women serviced by non-governmental organizations. In practice, the Global Gag Rule removes critical funding from contraceptive access programs and HIV/AIDS treatment programs internationally, which actually increases the number of abortions, both safe and unsafe, in areas where these services are cut. When the Global Gag Rule was last enacted under President George W. Bush, an exception was made for organizations focusing on HIV/AIDS treatment, but the President's version does not provide this exception. The President's version is a radically expanded one - extending the restriction to global aid furnished by all U.S. governmental departments and agencies. It is important to note that via the Helms Amendment of 1973, organizations receiving United States family planning funding abroad are already prohibited from using the funding for abortions; the Global Gag Rule prevents non-governmental organizations from even mentioning an abortion as an option.
Then there is the matter of the President's Health and Human Services nominee, Tom Price, who has repeatedly voted against contraceptive access. Price has voted to cut Title X family planning funding, voted against bills that would prevent an employer from firing an employee from using contraceptives, and challenged a journalist to bring him "one woman who has been left behind" by policies restricting access to reproductive healthcare. His confirmation hearing left many questions about his stance on abortion and contraceptive access unanswered, including what the Administration's replacement for the Affordable Care Act will mean for contraceptive access, as well as how his personal stance on abortion services will impact life saving scientific research.
What's more, the new Administration rounded out their first week with Vice President Mike Pence speaking at the anti-abortion March for Life rally. Pence was the first sitting Vice President to appear at the march, and the highest level government official to ever speak at the rally. At the march, Pence declared that "We'll see Roe v. Wade consigned to the ash heap of history where it belongs." His staunch anti-choice policies have lead to HIV outbreaks in the state of Indiana, including a policy where family planning and reproductive health services were routed to crisis pregnancy centers that do not offer contraceptive services. A representative from The March for Life was quoted in an interview with MSNBC's Joy Reid that her ultimate goal within the anti-abortion movement was to make hormonal contraceptives illegal, based on the disproven claim that hormonal contraceptives cause abortion and harm to women.

In the House of Representatives, H.R. 7, the misleadingly titled No Taxpayer Funding for Abortion and Abortion Insurance Full Disclosure Act of 2017, moves to make the Hyde Amendment of 1977 permanent. Per the existing Hyde Amendment, taxpayer funding for abortion is already made illegal by preventing low-income women from using their Medicaid insurance to procure abortion services. There are narrow exceptions for rape, incest, and the life of the mother, but even these provisions depend on the zip code of the person needing the services. This expansion of the Hyde Amendment also expands the law from Medicaid to private insurance, preventing women from receiving abortion care on insurance policies obtained through multi-state Affordable Care Act enacted exchanges, and is considered a staggering blow to abortion rights.
Also introduced was H.R. 586, the "Sanctity of Human Life Act", which defines life at the moment of conception, and would virtually outlaw all abortions. Similar bills have previously been rejected by the voters and legislatures of several states, but have previously passed in the House of Representatives. Feeling emboldened under the new Administration, and with a republican majority in both houses, the future of the bill is uncertain, although many groups have previously aligned to challenge similar bills in the past. Critics of personhood bills note that it isn't just abortion services that would be impacted by laws defining life at the moment of conception. Personhood bills would effectively outlaw many fertility services by compromising the legality of in-vitro fertilization and criminalizing miscarriage. Proponents of contraceptive access note that forms of birth control that prevent implantation, such as IUDs, could be outlawed, and there is a risk that misleading information about hormonal contraceptives could make all forms of hormonal contraceptives illegal. It is also important to note that, in addition to the many criticisms, "personhood" bills have been repeatedly struck down by courts, and were ruled unconstitutional in 1989 via Webster v. Reproductive Health Services.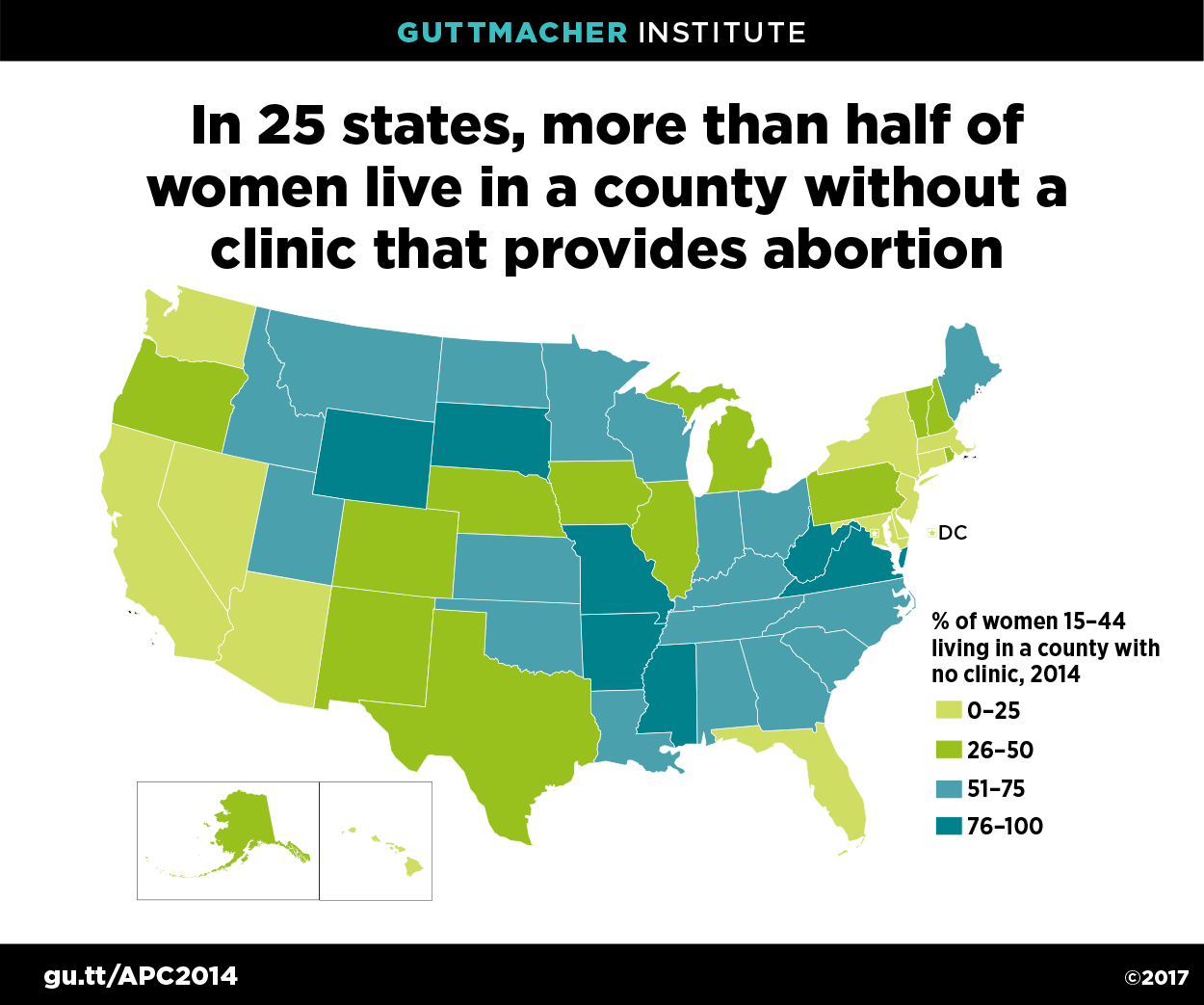 Finally, studies show that the overturn of Roe v. Wade, a promise of this Administration, will immediately outlaw abortion in Louisiana and twelve other states and will severely limit abortion access in up to 33 states. Several of those listed on the President's Supreme Court short list are known to be actively hostile to abortion rights. While it is important to note that last year's Whole Woman's Health v. Hellerstedt re-affirmed a woman's right to choose by a 5-3 margin without nine justice; another death or a resignation of an existing justice would likely tip the scales against Roe.
The first week of the new Administration has illustrated a commitment to changing the landscape of reproductive rights as we know it, and has issued a promise that they will not stop until reproductive freedom is eradicated. Lift Louisiana stands firm in opposing these developments on a federal level, and pledges to support lawyers and doctors challenging similar bills when they hit the Louisiana legislature. Watch this space.